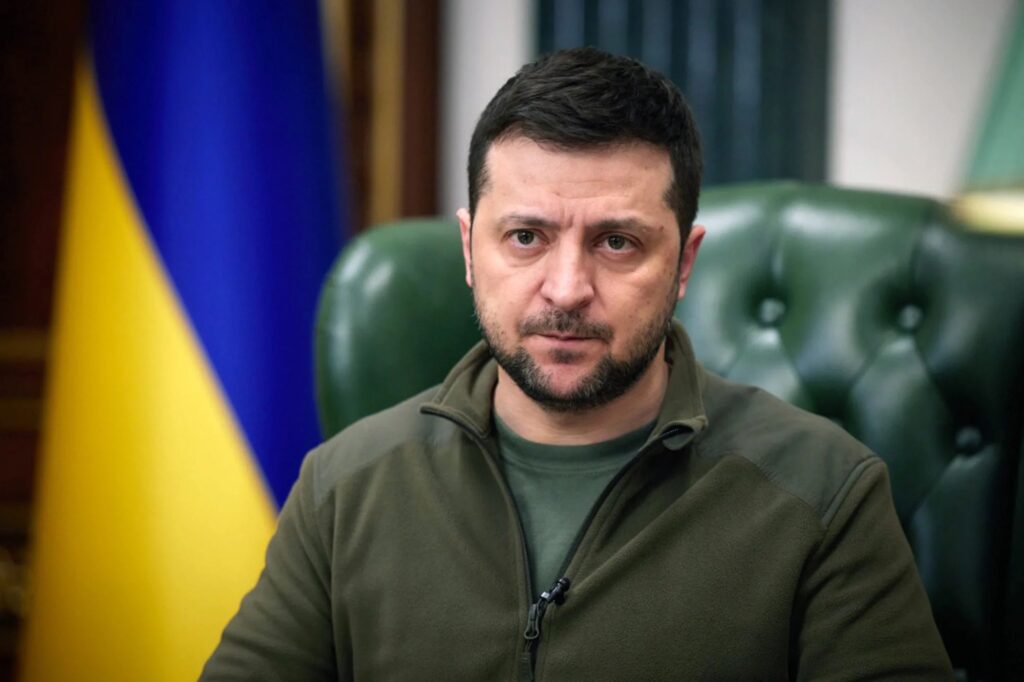 Ukrainian President Volodymyr Zelensky sent a message of condolences in Turkish for the victims of the explosion that occurred in a mine in Barten State (north).
Zelensky posted a message of condolence on his Twitter account on Saturday.
Zelensky expressed his deep sadness after receiving the news of casualties in the explosion that occurred in a mine in northern Turkey.
In his message, the Ukrainian president said: "With great sadness, I received the news of a mine explosion in the Amasra region of Barten state. I offer my condolences to the families and relatives of those who lost their lives, and I wish a speedy recovery for the injured."
On Saturday, Turkish Health Minister Fahrettin Koca announced that the death toll from the mine explosion in the northern state of Barten had risen to 28.
Energy Minister Fatih Donmez had announced that preliminary investigations showed that the explosion that occurred Friday was caused by a gas leak.