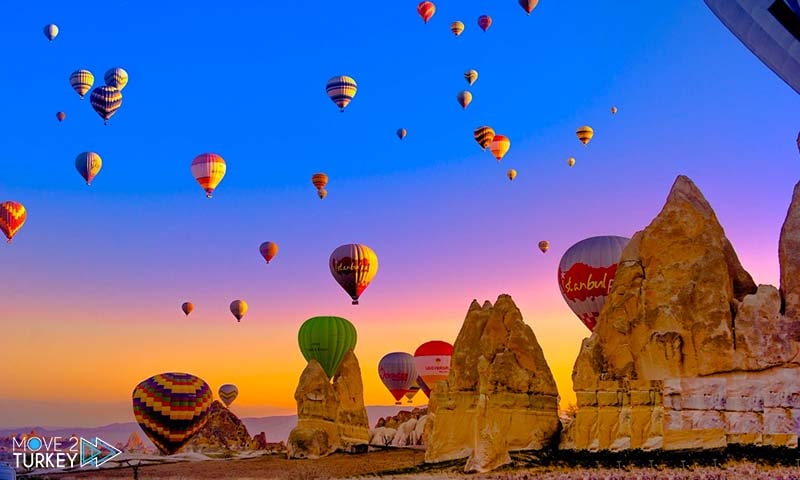 The organization of hot air balloon rides in Cappadocia, which was temporarily suspended in light of several measures that were followed to combat the Coronavirus in the Turkish city of Cappadocia, began to be organized and resumed after about 5 months, taking into account all prevention methods and the conditions of social distancing.
The balloon ride in the Turkish city of Cappadocia is one of the most important tourist attractions in the historical city, but due to the global spread of the Coronavirus (Covid-19), these activities were temporarily suspended on March 17, as part of the measures taken to combat this epidemic.
Hot air balloon rides in Cappadocia have been re-started from 22 August.
Tourists wishing to go on these trips in Cappadocia must submit a medical report to companies that organize these balloon trips in the region, and they must sanitize their hands and wear a mask when boarding the balloon. Of course, social distancing must be maintained during the flight
Tourists can through this trip in the hot air balloon, sightseeing the city of Cappadocia from the top, such as the famous chimneys and valleys covered with natural rock formations, and the balloon flight lasts about an hour.
It is worth noting that Cappadocia is included in the UNESCO World Cultural Heritage List.