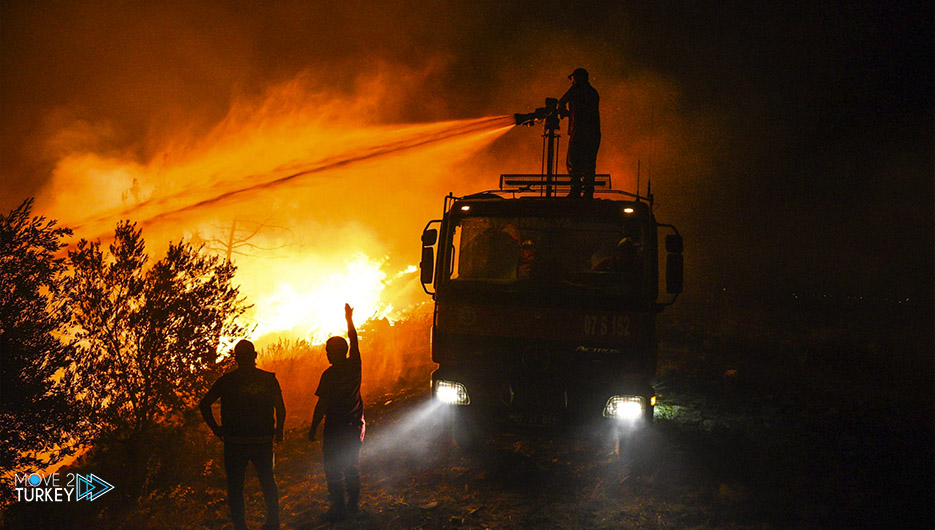 On Monday, the Palestinian Hamas movement expressed its condolences to Turkey for the victims of the forest fires.
Your time came in a telegram of condolences and sympathy sent by a member of the Political Bureau Izzat Al-Rishq, according to a statement.
Al-Rishq said, "Hamas movement expresses its full solidarity with the brotherly Republic of Turkey in the face of the fires that broke out in separate areas on its territory."
Al-Rishq expressed his "sincere condolences and sympathy to the Turkish president, government, and people."
He added: "We ask God for mercy for the victims, a speedy recovery for the injured, and to protect Turkey from all harm and evil."
In recent days, forest fires broke out in several states in southern and southwestern Turkey.
These included Antalya, Adana, Mugla, Mersin, and Osmaniye, which President Recep Tayyip Erdogan declared "disaster areas."
The death toll from the fires reached 6 deaths and dozens of injuries, while the relevant authorities were able to extinguish most of them.