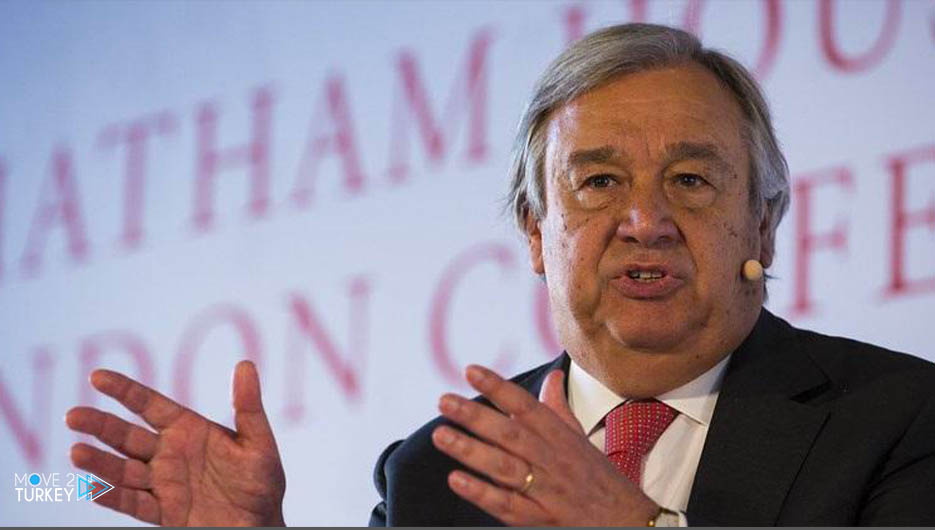 On Thursday, United Nations Secretary-General Antonio Guterres called on members of the Security Council to extend the mandate for the transfer of humanitarian aid to Syria.
And through the Bab al-Hawa crossing on the Turkish border for an additional 12 months.
The Secretary-General's call came from his spokesman, Stephane Dujarric, at a press conference held at the United Nations Headquarters in New York.
Hours before the Council is scheduled to vote on two draft resolutions, one of them calls for a Russian extension of the mandate for 6 months, and another, a joint Irish-Norwegian, extends the mandate for 12 months.
The current exceptional mandate of the Security Council to deliver aid to northwest Syria through the crossing on the Syrian border with Turkey expires on July 10.
"Of course, for Syria and elsewhere, the more we can plan for the long term," Dujarric said.
And the more the better, both in terms of our operations, in terms of costs and so on."
"Last year we had 800 trucks of cross-border aid going through every month, reaching about 2.4 million people," he added.
He continued, "The number of trucks that crossed from January to June 30 of this year reached 4,648."
Dujarric added, "This cross-border mechanism is critical, to us, as it is to the men, women and children of Syria."
He explained that the United Nations "also made five cross-line deliveries last year and this year, with about 2,529 metric tons of aid.
Which includes foods, health supplies, and all kinds of other important commodities."
In a Security Council session held at the end of last June, the UN envoy to Syria, Geir Pedersen, called for an extension of the mandate to transport humanitarian aid through the Bab al-Hawa crossing for a full year.
He warned of the consequences of "the increasing humanitarian needs of civilians who are in dire need of this assistance," considering that extending the mandate is a "moral duty."
The majority of the council's member states (15 countries), with the exception of Russia and China, stress the importance of continuing cross-border humanitarian aid from Turkey to Syria.
In order to preserve the lives of more than 4.1 million people trapped in northwestern Syria.
The UN Security Council will hold a special session at 5:00 pm today, New York time (GMT-4), to vote on extending the UN mandate.
Since 2011, Syria has been witnessing a war that has forced millions of people to flee and seek refuge in neighboring countries.