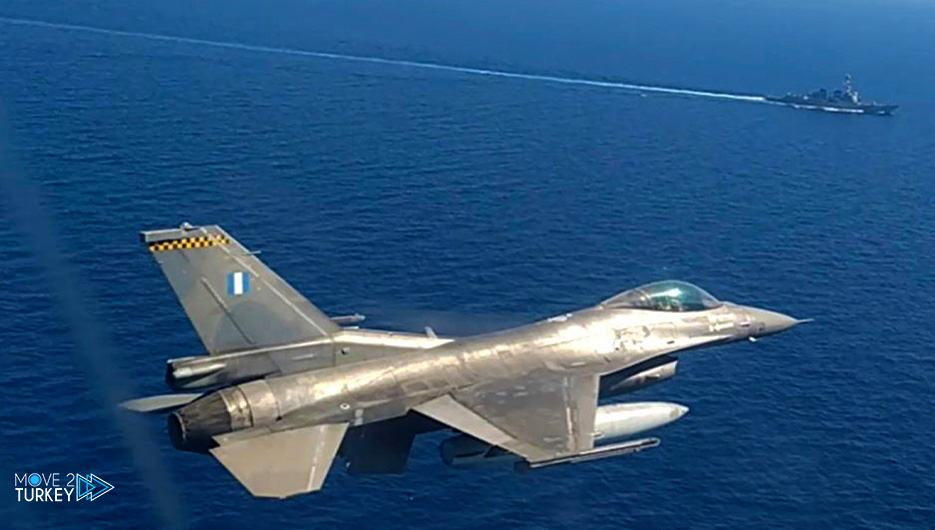 Turkish planes were harassed by Greek fighters during a mission to the North Atlantic Treaty Organization (NATO) over the eastern Mediterranean.
According to information from sources in the Turkish Defense Ministry, on Tuesday, F-16 planes belonging to Greece, a member of NATO, pursued Turkish fighters, deliberately putting them under the watch of its radars, in order to hinder them from performing the tasks of the alliance.
The sources indicated that this harassment by Greece is an attempt to target the activities of NATO.
She stressed that Greece did not hesitate to jeopardize the tasks of "NATO" in order to harass Turkey.
She explained that the Turkish fighters responded immediately after placing them under radar surveillance and removed the Greek planes from the area.
She noted that the Turkish Ministry of Defense informed NATO officials of the case and summoned the Greek military attache, expressing its condemnation of endangering the alliance's missions.
She noted that the Turkish Ministry of Foreign Affairs also acted diplomatically with the concerned authorities.
The sources stressed that such harassment is incompatible with the spirit of the alliance and that Greece is seeking to escalate tension.