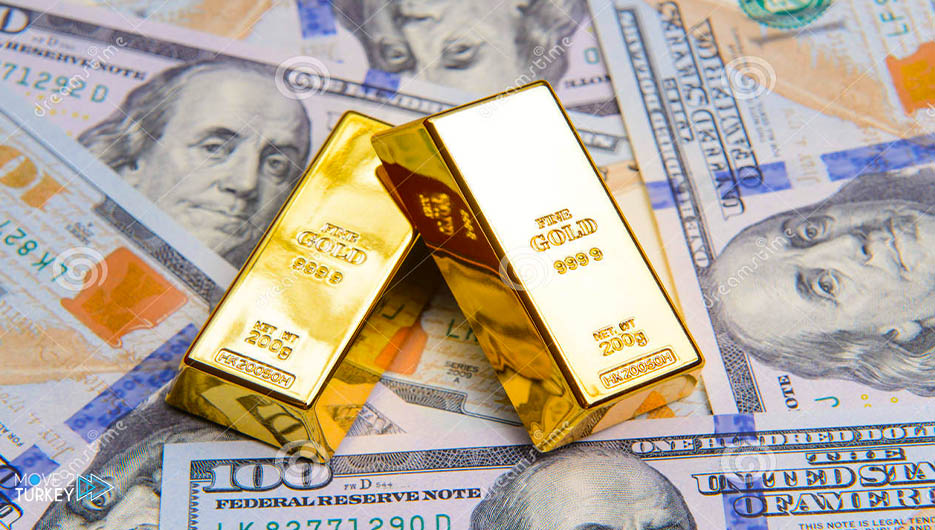 Gold prices rose on Monday as concerns persisted over the fate of debt-laden Chinese real estate giant China Evergrande.
And also its broader impact, which has enhanced the precious metal's attractiveness as a safe haven for investment.
And at 09:34 (GMT), the yellow metal rose in spot trading by 5.26 dollars, or 0.37 percent, to trade at 1755.68 dollars an ounce.
And gold futures prices for December delivery rose 0.25 percent, or $4.7, to the level of $1,756.5 an ounce.
Meanwhile, the dollar index rose against six other major currencies by 0.14 percent at 93.468.
Gold has benefited from being a safe haven, as investors turn to value-preserving tools away from high-risk assets while awaiting clarification of the fate of the debt-laden Evergrande.
On Thursday, interest on two issues on Evergrande, which it said it would meet, accrued, but none of the bondholders received their dues until Friday morning.
Evergrande owes about $300 billion, and it is feared that its crisis will spread to other markets, which heralds a series of collapses for major banks and companies around the world, similar to the mortgage crisis in the United States in 2008.
Also, gold faced pressure in the last sessions of the last week due to the rise of the dollar.
After indications from the Federal Reserve that it will start slowing its broad bond-buying program "soon", followed by raising interest rates.
But the effects resulting from the US Central Bank's hints on gold began to recede, with not giving it specific dates to start tightening its monetary policy.
To turn investors' attention towards other factors, most notably the risks resulting from the "Evergrand" crisis.