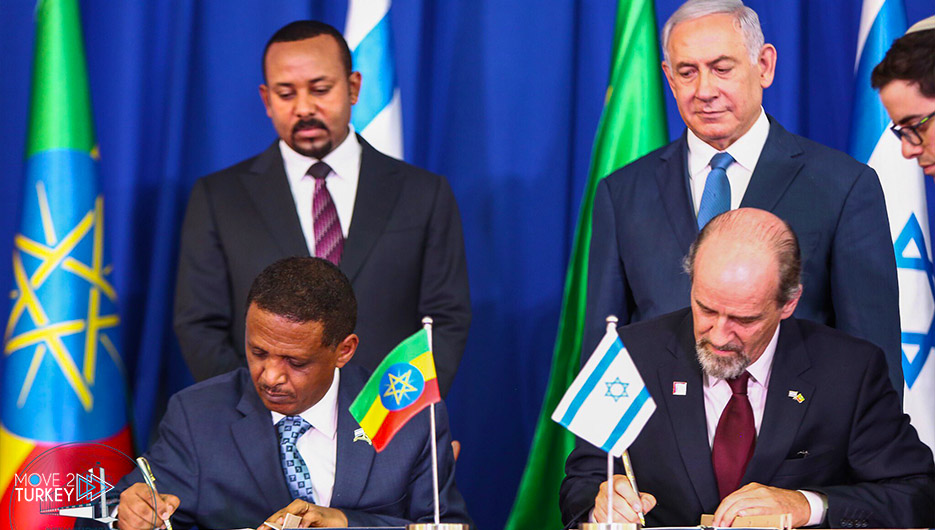 The Ethiopian Embassy in Tel Aviv held a consultative meeting on ways to boost Israeli investments in Ethiopia.
The Ethiopian Fana news agency reported that the embassy organized this meeting in cooperation with the Israeli Export and International Cooperation Corporation, and discussed strengthening cooperation and investment between the two countries.
The meeting was attended by Israeli investors working in Ethiopia and Israeli companies interested in investing in it.
Sabine Segal, deputy director of the Israel Export and International Cooperation Corporation, said such platforms are necessary to address the challenges faced by investors and increase economic cooperation between the two countries.
In turn, the Ethiopian Ambassador to Tel Aviv, Rita Alemu, spoke about what she said are abundant investment opportunities in her country.
She added that there is currently a favorable environment for enhancing trade and investment cooperation between Ethiopia and Israel.
She added that Addis Ababa is taking legal and other measures to create a favorable investment environment in the country and address the challenges facing investors.
During the meeting, Israeli investors currently working in Ethiopia said that there are huge investment opportunities in the African country.
They have achieved success in their activities despite challenges, according to the agency.