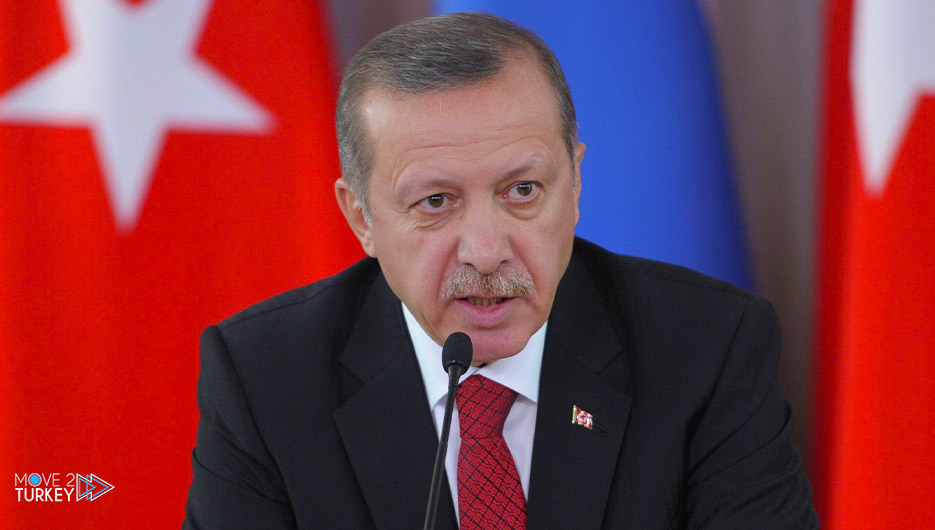 Turkish President Recep Tayyip Erdogan vowed on Sunday to stand by his country's workers and protect their rights.
This came in a statement published by Erdogan's Turkish presidency website on the occasion of International Workers' Day, corresponding to May 1.
Erdogan noted that his government implemented many measures to protect the social and economic rights of its workers during the outbreak of the Corona virus in the previous two years.
"As we have done before, we will continue to stand by all our citizens, especially our workers," he added.
On this occasion, the Turkish President congratulated the workers on their International Day, indicating that the workers contribute to the growth of Turkey with their noble efforts and efforts.
He pointed out that work has a special importance in the belief and culture of the Turks, and that his government has given priority to protecting workers' rights, and has never allowed these rights to be abused or undermined.
He stressed that his country's government, believing in the possibility of achieving prosperity and growth in solidarity with all segments of society, is always working to improve the rights and laws of workers who constitute a large part of society.
He pointed to the government's increase in the minimum wage by 50 percent from 2,825 liras ($190) in 2021 to 4,253 liras ($286) in 2022 as an indication of its determination to protect workers from rising prices.