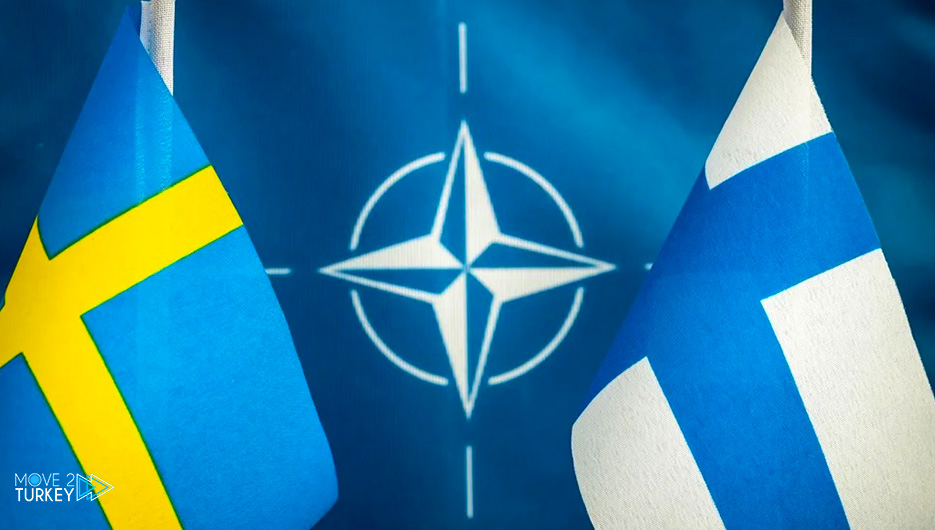 Turkish President Recep Tayyip Erdogan affirmed that his country will maintain its firm principled position on the membership of Sweden and Finland in the North Atlantic Treaty Organization "NATO" until they fulfill the pledges made to Ankara.
This came in a speech delivered by Erdogan on Saturday during his participation in the opening of the new legislative year in the Turkish Parliament in the capital, Ankara.
"We will maintain our principled and firm position in this regard (the membership of Sweden and Finland in NATO) until the commitments made to our country are fulfilled," Erdogan said.
It is noteworthy that a tripartite memorandum was signed between Turkey, Finland and Sweden at the NATO summit held on June 28 in the Spanish capital Madrid, and the first meeting of the permanent joint mechanism was held on August 26 in the Finnish city of Vantaa.
Erdogan added that Turkey is not in a position to make concessions to anyone on the issue of terrorism as a country that has been fighting terrorism for nearly 40 years and has sacrificed tens of thousands of its citizens during its war against terrorism.
He noted that Turkish security operations in northern Iraq and Syria prevented separatist terrorists from moving.
Regarding Greece's arming of islands in the Aegean Sea, Erdogan said, "Encouraging Greece to arm the islands goes against logic, understanding and the spirit of the alliance, stressing that the policies of incitement and escalation have not and will not be for anyone's benefit.
He added, "We are well aware of those who unleashed Greece in order to attack us, and we declare at every opportunity that we are aware of the game being played against us, and we advise the Greek government to stay away from provocations that will lead to disaster for it and its people."
Erdogan called for an end to the isolation and embargo on Turkish Cypriots and for the fulfillment of all promises regarding international recognition and legitimacy that the Turkish Cypriots deserve.
Erdogan expressed his country's rejection of the US decision to lift the arms embargo imposed on the southern Cypriot administration.
In mid-September, the Turkish Foreign Ministry strongly condemned Washington's extension of its decision taken in the same month of 2020 to lift the arms embargo to the Greek Cypriot administration for one year during the 2023 fiscal year.