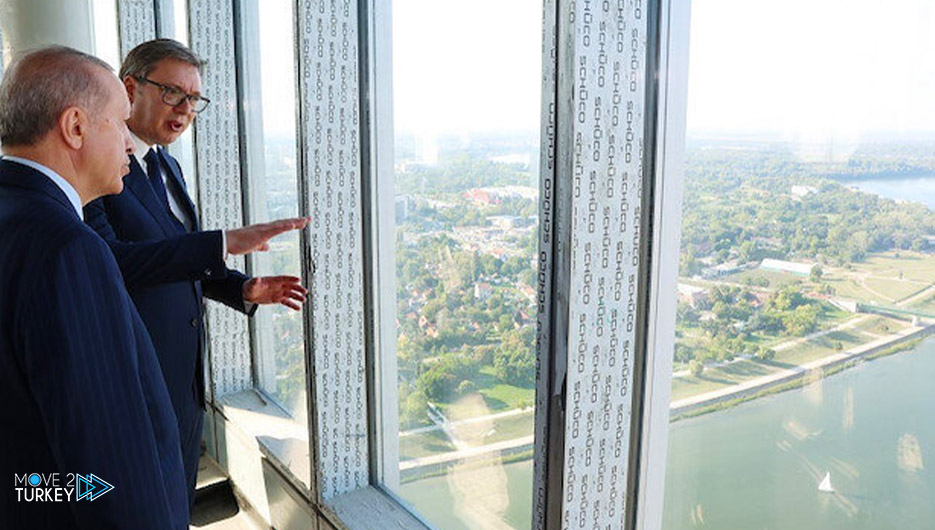 On Wednesday, Turkish President Recep Tayyip Erdogan visited the Belgrade Tower, the tallest building in Serbia, on the sidelines of his official visit to this country.
Erdogan toured the tower with his Serbian counterpart, Aleksandar Vucic, after a dinner hosted by the latter in his honor in the capital, Belgrade.
President Erdoğan also met with a group of Turkish workers in the region and exchanged with them about the work they are carrying out.
And on Tuesday, Erdogan arrived in Serbia from Bosnia and Herzegovina as part of a tour of the Balkans, also including Croatia, between September 6 and 8.