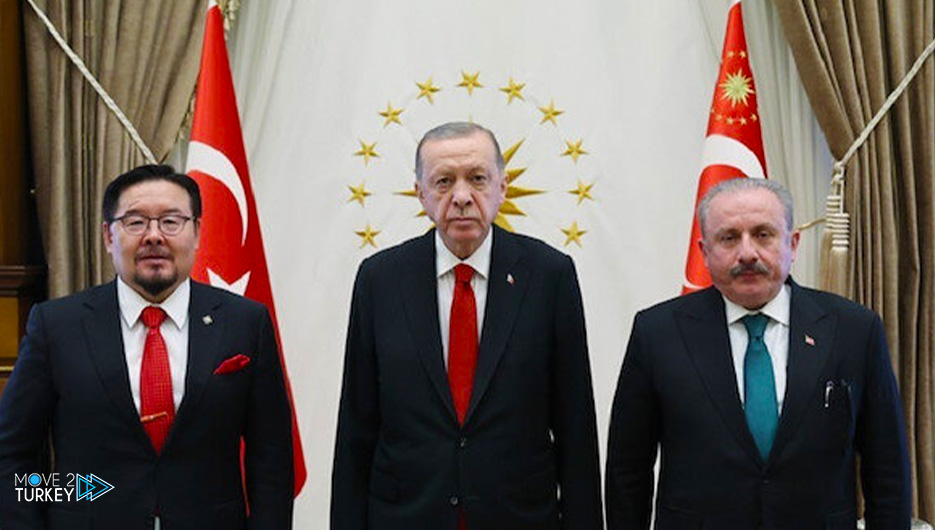 Turkish President Recep Tayyip Erdogan on Monday received the head of the Grand Khural of Mongolia, Zandanshatar Gumbajav.
The largest state khoral in Mongolia is the legislature.
The meeting took place behind closed doors in the presidential complex in the capital, Ankara, and was attended by the Speaker of the Turkish Parliament, Mustafa Şentop.
During the meeting, Gumbacav presented the Turkish president with a copy of the "obelisk of Qakan Qutluk Iltrich", the founder of the second "Göktürk" state, one of the historical Turkish countries.
And last August, archaeologists in the Mongolian region of Numgon announced the discovery of the Qagan Qutluk Iltrich complex and a memorial inscription during the excavations that have been going on since 2019.
The gift is an exact copy of the obelisk recorded as the oldest written monument in the era of the "Gök-Türk" state, where the name "Turk" was first mentioned.