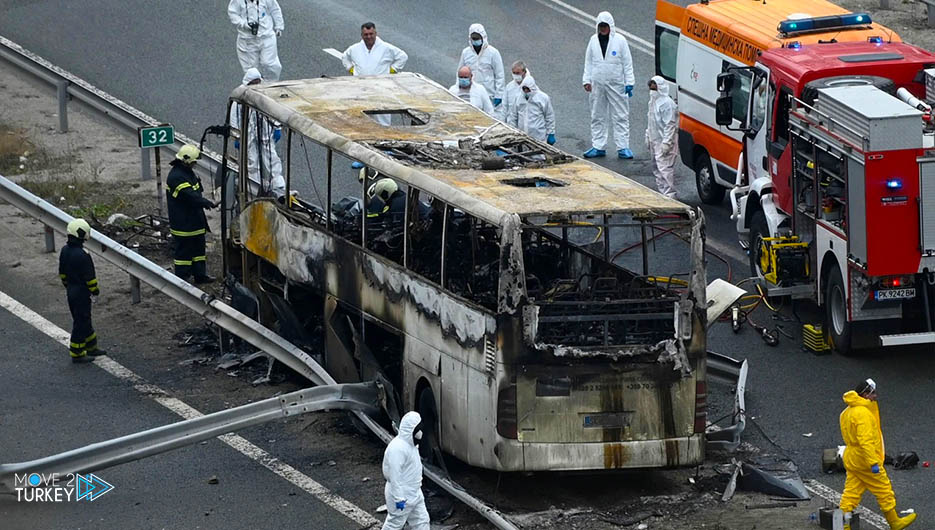 Turkish President Recep Tayyip Erdogan offered his condolences to North Macedonia over the victims of Tuesday's bus accident in Bulgaria.
This came in a post-Erdogan posted on his social media accounts on Wednesday.
Erdogan expressed his deep sorrow that North Macedonians had a traffic accident in Bulgaria, while they were on a bus trip from Istanbul to the North Macedonian capital of Skopje.
He added, "I ask God for mercy for our brothers who lost their lives in this unfortunate incident that personally affected me and the Turkish people, and I wish patience to their grieving families."
"I offer my condolences to the government and people of North Macedonia, and I wish a speedy recovery to our injured brothers," he added.
And at dawn on Tuesday, Bulgarian media reported that 46 people had died in a fire that broke out in a passenger bus west of the Bulgarian capital Sofia.