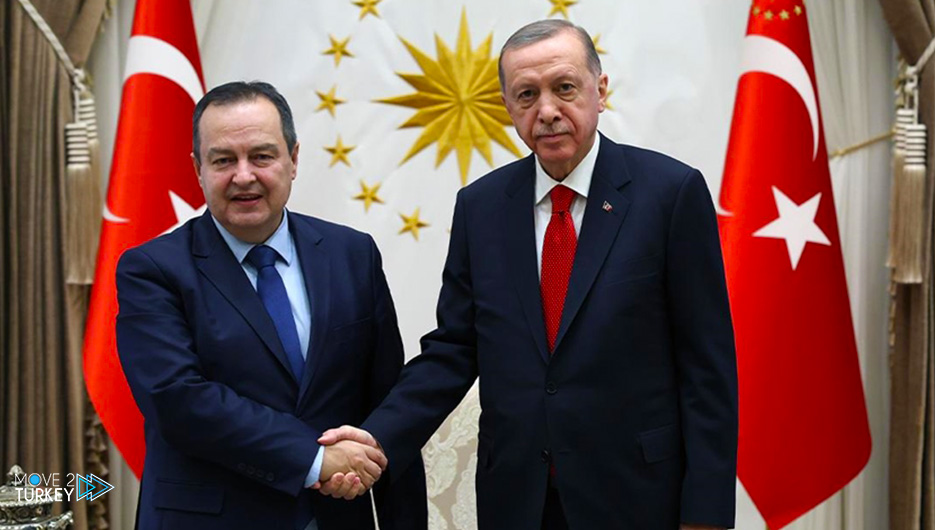 Turkish President Recep Tayyip Erdogan met Thursday with Serbian Foreign Minister Ivica Dacic.
The meeting took place in the presidential complex in the capital, Ankara, away from the media's lenses.
Earlier today, Dacic, who is also First Deputy Prime Minister, held a press conference with his Turkish counterpart, Mevlüt Çavuşoğlu, in Ankara.