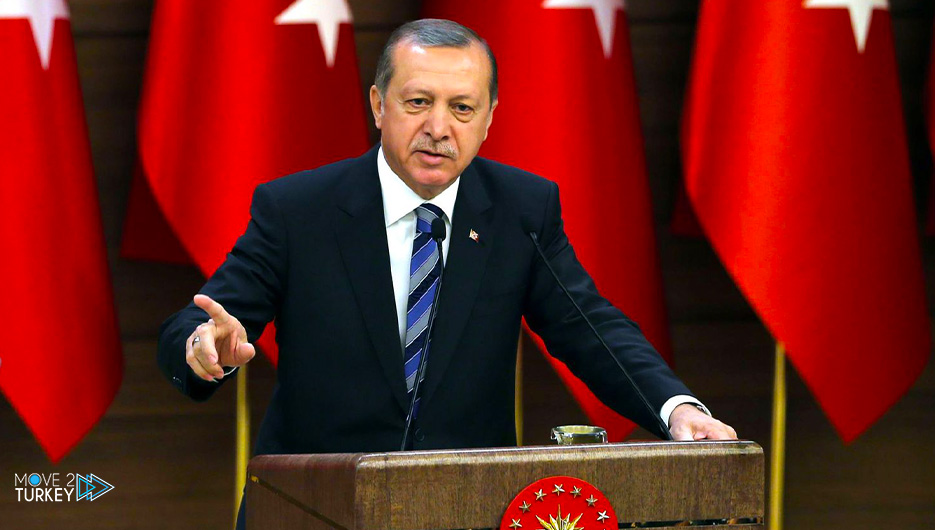 Turkish President Recep Tayyip Erdogan on Saturday called on Armenia to abandon its provocations against Azerbaijan.
This came in response to journalists' questions at the conclusion of his participation in the Shanghai Cooperation Organization summit, which was hosted by the Uzbek city of Samarkand on Thursday and Friday.
"It is important that Armenia abandon its provocations against Azerbaijan, focus on peace and cooperation and act in accordance with its obligations," he said.
He stressed that what Turkey aspires to be the success of the normalization process in the region (the Caucasus) and the permanent establishment of regional peace and stability.
He pointed out that Azerbaijan announced (earlier) the completion of its operations against Armenian provocations on its borders.
He explained that according to the information conveyed to him by his Azerbaijani counterpart Ilham Aliyev, the Azerbaijani brothers have strengthened their positions and are in a safe situation.
On September 12, the Ministry announced the outbreak of intense border clashes as a result of provocations from the Armenian side, which resulted in heavy casualties on both sides.
And earlier on Saturday, the Azerbaijani Defense Ministry announced that "the number of army martyrs has risen to 79 soldiers in the border clashes with Armenia."
Meanwhile, Armenian Prime Minister Nikol Pashinyan announced that at least 135 soldiers of his country were killed in the recent border clashes with Azerbaijan.