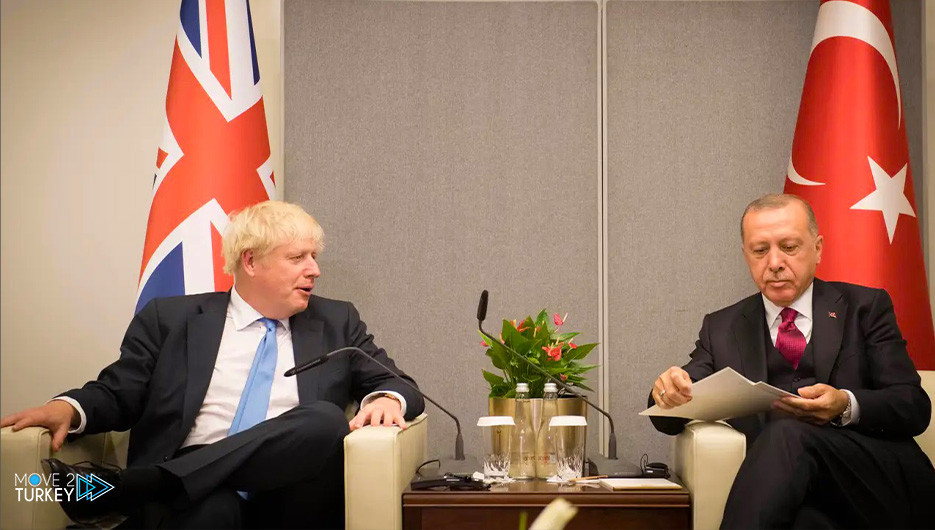 Turkish President Recep Tayyip Erdogan and British Prime Minister Boris Johnson discussed bilateral relations and regional issues, including the request for Sweden and Finland to join NATO and the war in Ukraine.
This came during a telephone conversation between the two sides on Friday, according to a statement by the Turkish Presidency Communication Department.
During the call, Erdogan stressed that the main problem for Sweden and Finland lies in their relations with individuals and organizations linked to the YPG/PKK terrorist organization.
He stressed Turkey's desire to ensure that Finland and Sweden would adhere to NATO's values ​​and that they would properly address Turkey's legitimate concerns.
He also stressed the need not to ignore the rightful reactions of the Turkish public opinion against the request for Finland and Sweden to join NATO.
Last Wednesday, Finland and Sweden formally applied for membership in NATO, but President Erdogan announced his country's reservations about joining them.
He said that the two countries do not show an explicit position against terrorist organizations (in reference to the "PKK and its affiliates") and that Ankara cannot agree to their joining at this stage.