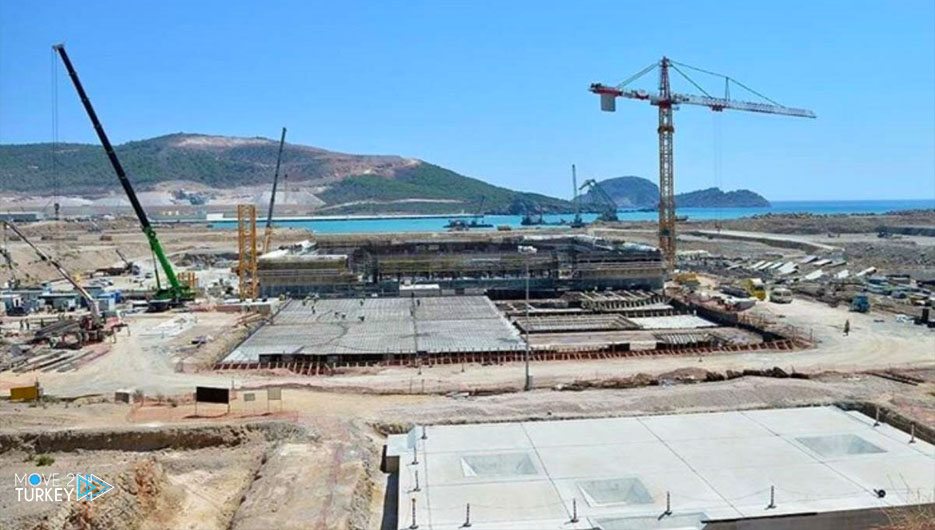 In the complete closure of the Akkuyu Nuclear Power Plant within the scope of epidemiological measures, work on the construction site continues with the measures taken.
In the written statement issued by the Akkuyu Nuclear Power Plant, the article "Production and manufacturing facilities, construction activities and personnel in these places are exceptions."
These are exceptions from the "list of places and persons exempt from the curfew" in the circular regarding the total closure measures announced by the Ministry of Interior.
In the statement, it was mentioned that construction and industrial production activities did not stop during this process, "Akkuyu NGS is an international project of strategic importance, and today it employs about 11 thousand people."
Akkuyu NPP produces electricity of 35 billion kWh annually with start-up from all four power units.
It will include energy stability and prosperity in both the region and the country.
"All necessary precautions have been taken against the epidemic"
The statement also stated that work at the power plant has been continuing since the start of Covid-19, and it says the following:
"An operation center has been established to ensure the successful implementation of the project according to the schedule for the construction of the nuclear power plant.
The project participants seek to complete the construction of the first unit of the Akkuyu NPP by 2023, the centenary of the establishment of the nuclear power plant in the Republic of Turkey.
Meanwhile, safety standards have been complied with since the beginning of the epidemic, all necessary precautions against the epidemic have been taken at the Akkuyu NGS construction site and an intense medical surveillance system has been implemented.
All employees are regularly tested for Covid-19, and personal protective equipment is provided.
Public areas and work facilities are equipped with disinfectant dispensers. Residential buildings and offices are also regularly disinfected, and restrictions are imposed on the organization of public meetings and events."