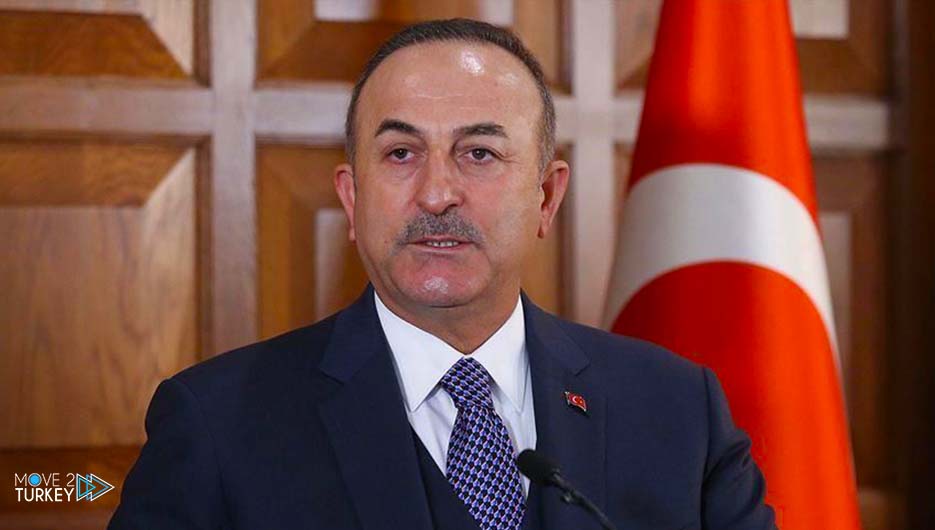 Today, the visit of Turkish Foreign Minister Mevlut Cavusoglu to Kuwait, Oman and Qatar has begun, with the aim of strengthening relations with the Arab Gulf states.
Turkish Foreign Minister Cavusoglu will hold talks with senior officials on bilateral relations and regional and international issues during his visit to these countries, which begins today and ends on February 11, according to Istanbul daily newspapers.
The Turkish Foreign Minister will also meet with Turkish economic activists and managers of Turkish companies in these countries.
Looking at the historical relations of Turkey with the Arab countries, it must be said that Turkey was one of the most influential countries in the field of relations with Arab countries, especially the countries of the southern Arabian Gulf.
Of course, these relationships were more focused on the economic, political and commercial spheres.
But since 2011 and after the Arab Spring, Ankara's relations with the Gulf states, especially Saudi Arabia and the United Arab Emirates, have undergone deeper transformations.
Indeed, given its political and spiritual influence in the countries on the southern shores of the Arabian Gulf, Saudi Arabia is trying to align these countries with its regional policies by forming an alliance within the region.
On the other hand, after the Arab Spring, Turkey, as the largest country in the region, tried to present a new model for moderate Islam in the Middle East and North Africa.
Meanwhile, Qatar and Kuwait maintained a kind of independence in regional politics, especially in relations with Turkey.
Kuwait is trying to walk in the middle way and prevent relations with Ankara from deteriorating and making the situation in the region more dangerous.
Although Kuwait is more in line with Saudi Arabia on some policies, especially the Yemeni crisis, and on other issues among regional powers, it is trying to take the middle road and avoid entering these crises seriously.
Accordingly, the confrontational discussion in the representation of the two policies has posed major challenges to relations between Riyadh and Ankara.