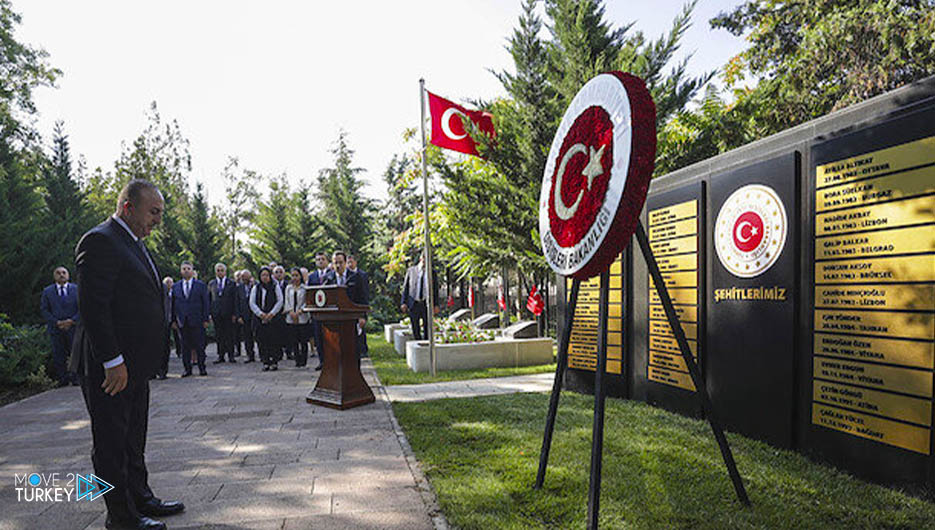 Turkish Foreign Minister Mevlüt Çavuşoğlu on Monday visited the mausoleum of the founder of the republic, Mustafa Kemal Ataturk, in Ankara, accompanied by Turkish diplomats participating in the ambassadors' conference.
Çavuşoğlu and the ambassadors laid a wreath at Ataturk's mausoleum before standing for a minute's silence in honor of his soul.
After that, Çavuşoğlu and the ambassadors took a memorial photo in front of the mausoleum building, before Cavusoglu wrote on the notebook for visitors to the shrine.
The work of the 13th edition of the Ambassadors Conference will continue from 6 to 12 August in the capital, Ankara, as well as the states of Kayseri and Nevşehir.
Turkish President Recep Tayyip Erdogan is scheduled to deliver a speech and a speech by Parliament Speaker Mustafa Şentop at the conference.