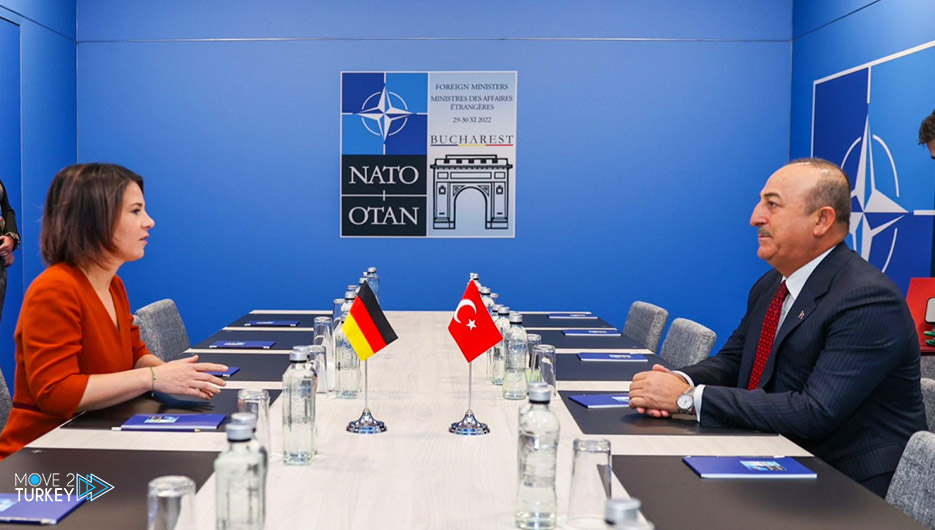 On Wednesday, Turkish Foreign Minister Mevlüt Çavuşoğlu held bilateral meetings with his British, German and Dutch counterparts.
This came within the framework of the meeting of foreign ministers of the North Atlantic Treaty Organization "NATO" in its second and last day held in the Romanian capital, Bucharest.
Çavuşoğlu said in a post he posted on his social media accounts that he discussed during his meeting with Dutch Foreign Minister Wupke Hoekstra the developments in Ukraine and the expansion of NATO.
He pointed out that during his meeting with his British counterpart, James Cleverly, they discussed the current situation in Ukraine and evaluated the economic and defense cooperation between the two countries.
In his meeting with his German counterpart, Annalina Baerbock, he also stressed that combating terrorism is a shared responsibility of all NATO allies.