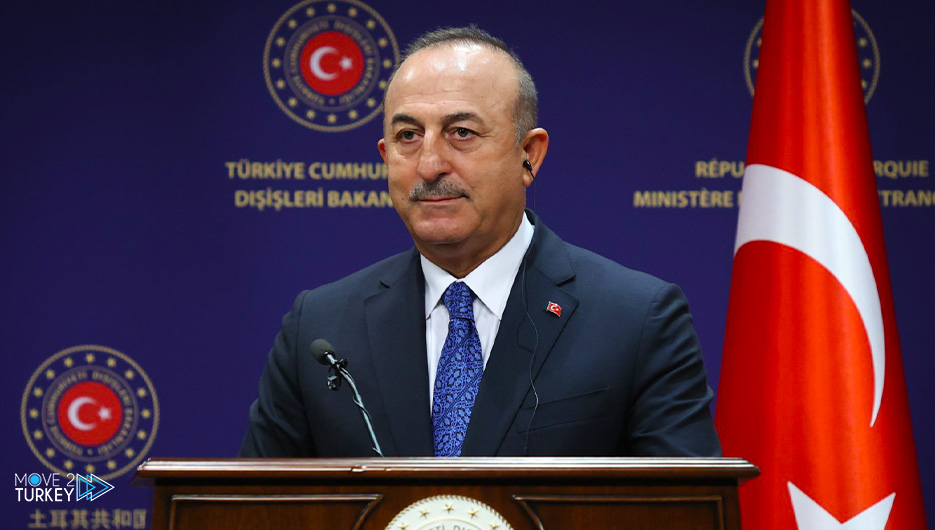 Turkish Foreign Minister Mevlüt Çavuşoğlu revealed that the investments of the Association of Southeast Asian Nations "ASEAN" countries in Turkey amounted to 10.3 billion dollars.
This came in a press statement on Wednesday after a meeting of the Association's foreign ministers in the Cambodian capital, Phnom Penh, in which he indicated that the investments of Turkish companies in the ASEAN countries amounted to about $471 million.
He pointed out that Turkey obtained the status of "sectoral dialogue partner" for the association in 2017, expressing his country's desire to obtain the status of "direct dialogue partner" with the association during today's meeting.
He said, "The amount of investments of ASEAN countries in Turkey amounted to 10.3 billion dollars, and the investments of Turkish companies (there) amounted to about 471 million dollars."
The Turkish minister explained that the Asian economy has become a center of strength, adding: "We are once again living in the Asian era, there was the American era, and now we can say that we have moved again to the Asian era."
Çavuşoğlu also mentioned that he held bilateral meetings today with many of his counterparts, saying, "Beginning with the Qatari Foreign Minister, Mohammed bin Abdulrahman Al-Thani and the New Zealander, Nanaya Mahuta, we discussed bilateral relations and regional developments."
Çavuşoğlu noted that he also met his counterparts from Brunei Darussalam, Ariwan Yusuf, Sri Lanka, Ali Sabri and Chinese Wang Yi, noting that he discussed with his Chinese counterpart bilateral relations and recent developments in Taiwan and Ukraine, and conveyed to him Turkey's sensitive position regarding the Uyghur Turks.
He noted that he met his Russian counterpart, Sergey Lavrov, saying: "The meeting proposed removing obstacles to the products that both countries will export following the (Ukrainian) grain shipment agreement. We also discussed the possibility of this agreement leading to a ceasefire and lasting peace."
And Çavuşoğlu added, "All my counterparts that I met convey their thanks to Turkey for the role it played with the United Nations regarding the grain shipment agreement, and they affirmed their confidence in Turkey under the leadership of President Recep Tayyip Erdogan."
He added, "Hope for Turkey is rising, as it has become a global player, and we will evaluate this constructively and will continue to make efforts for stability and peace, whether in our region or the world."
Çavuşoğlu stressed that the ASEAN meeting and the bilateral meetings he held within the framework of his visit to the region were fruitful, announcing that he would go to Malaysia tomorrow to complete his discussions there in the capital, Kuala Lumpur, before returning to Turkey.
He explained that Malaysian Prime Minister Ismail Sabri Yaqoub visited Turkey last month and that the Malaysian King Abdullah Shah would visit Turkey in the coming period.
Çavuşoğlu added, "We will follow up on the agreements and documents signed during Jacob's last visit to Turkey, which were previously signed, in addition to the preparations for the King's visit to Turkey, thus I will complete the short Asian tour."