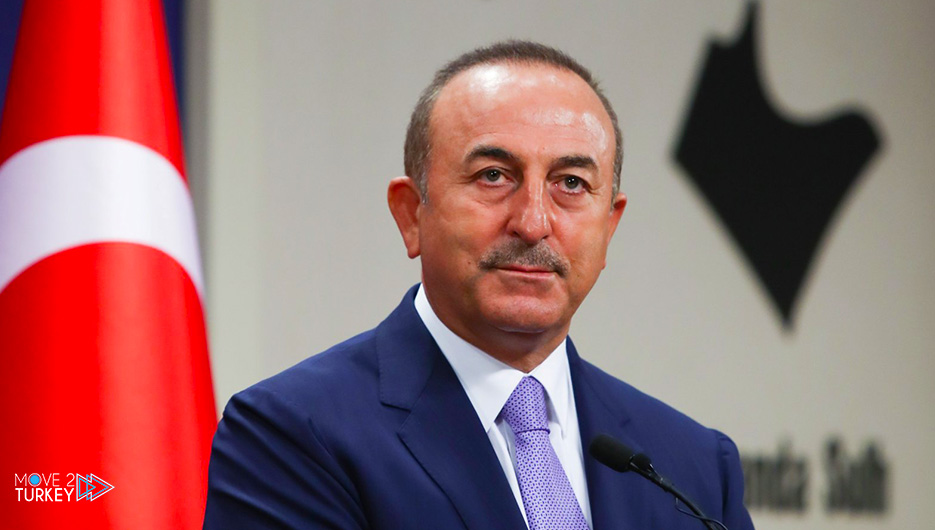 Turkish Foreign Minister Mevlüt Çavuşoğlu announced that more than 5 million tons of grain have arrived in sub-Saharan Africa since the signing of the grain agreement between Russia and Ukraine under the auspices of Turkey and the United Nations.
This came in a press conference with his Rwandan counterpart, Vincent Perrotta, in the Rwandan capital, Kigali.
Çavuşoğlu indicated that the grain agreement, since its signing, has released more than 17 million tons of grain, which reached the countries of the world through the Black Sea.
And he indicated that more than 60 percent of Ukrainian grain exported across the Black Sea reached low- and middle-income countries.
According to Çavuşoğlu, the two sides discussed in their meeting prior to the press conference the bilateral relations between the two countries in the fields of economy, investment, energy, defense industries, culture and education.
Çavuşoğlu stressed the Turkish government's desire to activate political consultations between the two countries and to establish a parliamentary friendship group between them.
He pointed to the 5-fold increase in the volume of trade between the two countries in the last 3 years, and the importance of increasing it and making it equal for both countries in the future.
The volume of Turkish investments in Rwanda amounted to half a billion dollars, constituting 13 percent of the volume of foreign investments, foremost of which are investments in the tourism, energy and construction sectors.
Turkish Airlines operates daily flights between Istanbul and the capital, Kigali, according to Çavuşoğlu.
More than 185 Rwandan students are studying in Turkey, benefiting from the Turkish Scholarship Program.
The Yunus Emre Turkish Institute is supervising the teaching of the Turkish language to Rwandans, in addition to opening a center for it at the University of Rwanda, where Çavuşoğlu expressed his happiness at the great turnout of Rwandans to learn the Turkish language.
He announced that the Turkish and Rwandan sides had signed two cooperation agreements in the field of culture, informatics, innovation and increased cooperation in the field of security and defense industries.
He indicated that he would meet Rwandan President Paul Kagame, during which he would hand him an invitation from his counterpart, Recep Tayyip Erdogan, to visit Turkey.