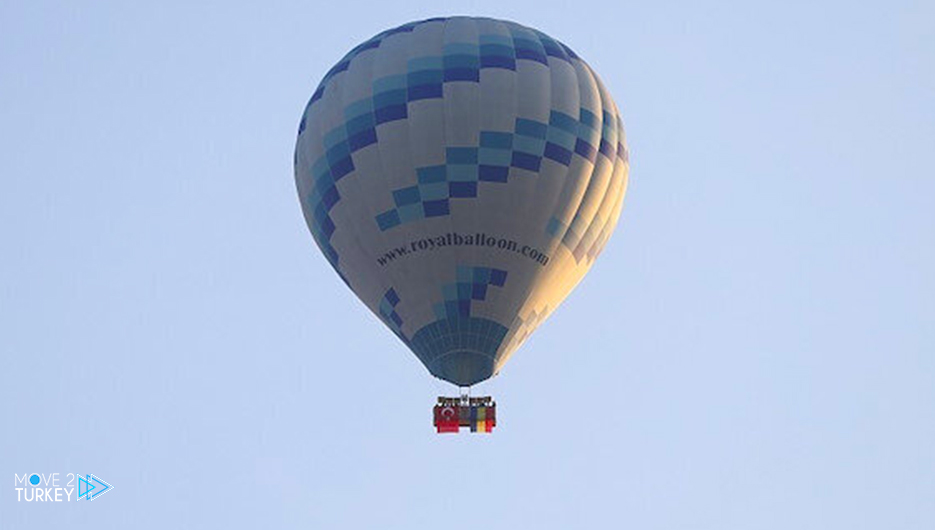 Members of the Turkish-Romanian Parliamentary Friendship Group participated in a balloon tour that flew over the skies of the famous historical region of Cappadocia in central Turkey.
Romania's ambassador to Ankara, Stefan Tinka, participated in the tour with his country's parliamentary delegation, which is visiting Turkey.
Cappadocia.. Balloon tour that brings together Turkish and Romanian parliamentarians
The guest delegation visited the region of Cappadocia at the invitation of the Romanian honorary consul in the states of Nevşehir and Kayseri Mehmet Dinler.
In statements to reporters, Ambassador Tinka expressed his happiness to be with the parliamentarians in the Cappadocia region.
"I think the balloon ride is a good opportunity to start a beautiful day," he added.
The balloon tour lasted 45 minutes, during which the guest delegation was able to view the "chimneys of fairies" from the air.
The tourist area is famous for its underground cities and fairy chimneys, or what is called in the Arab deserts "devil's tables", which were formed as a result of erosion and erosion factors.