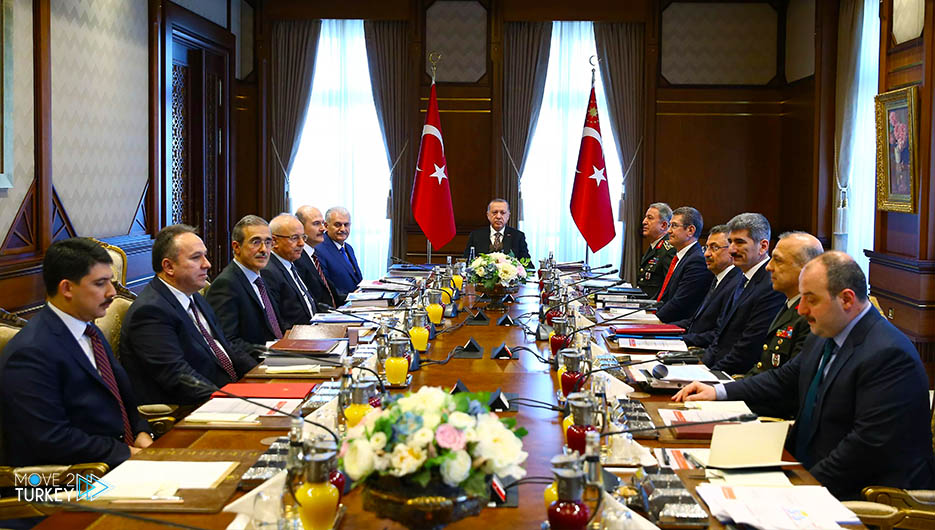 The Defense Industries Executive Committee meeting ended Thursday evening under the chairmanship of President Recep Tayyip Erdogan in the capital, Ankara.
The meeting was held in the presidential complex, and was closed to the lenses of the press, and lasted about two and a half hours.
A statement issued by the Communications Directorate at the Presidency of the Republic stated that the issues were discussed during the meeting.
This relates to adding new systems to the local and national defense systems used by the Turkish Armed Forces and security units.
The statement indicated that decision-making has been determined on several projects related to electronic warfare and radar systems.
In addition to communications and information systems, ammunition, missiles, various platforms, unmanned ground vehicles, equipment, their modernization, and new technologies.
He noted the importance of inter-institutional coordination in order to further strengthen the country's defense industry ecosystem.
He stressed that Turkey will continue to take resolute steps towards achieving its goal of creating a completely independent defense industry.