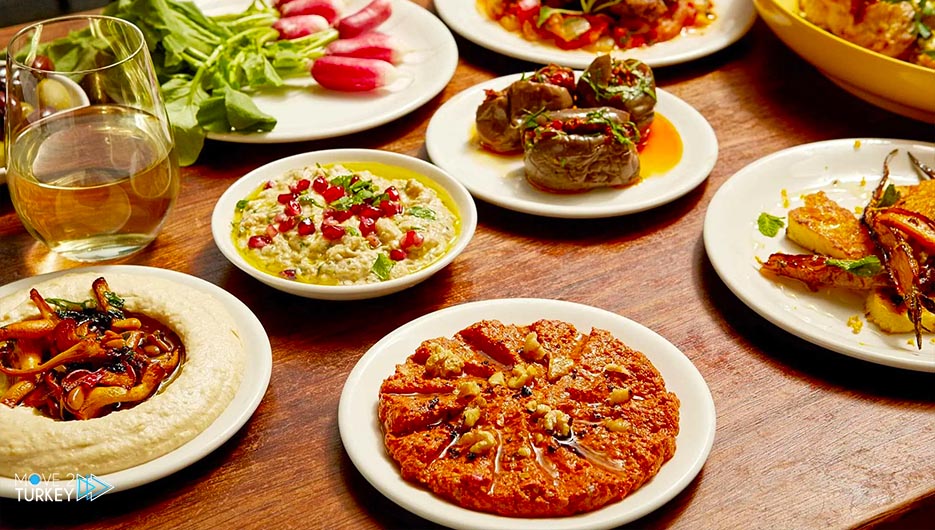 9 new dishes were created by merging the cultures of Turkish and Syrian cuisine in Kahramanmaraş, southern Turkey.
This came within the framework of the "Brothers' Food" project, which was organized by the municipality in cooperation with the Directorate of Immigration at the Culinary Museum in Kahramanmaraş.
The new cuisine was presented on Friday at a party attended by a number of local officials in the state and invitees.
In a speech, the Deputy Mayor of Kahramanmaraş Aref Shen expressed his happiness with this project, which combines Turkish and Syrian local cuisine to produce unique new foods.
He pointed out that the famous flavors of Marash, such as red pepper, sumac, and Tarhana flour, were combined with famous Syrian foods such as falafel and molokhia.
He gave it meaningful names such as "Olive Branch" (in reference to Operation Olive Branch launched by Turkey against terrorism in Syria).
Among the Syrian food that has been blended with Turkish flavors, is falafel, which is prepared with Tarhana flour (used to make a traditional Turkish soup).
Food such as makdous, fattoush, tabbouleh, and ouzi was also present in the project.