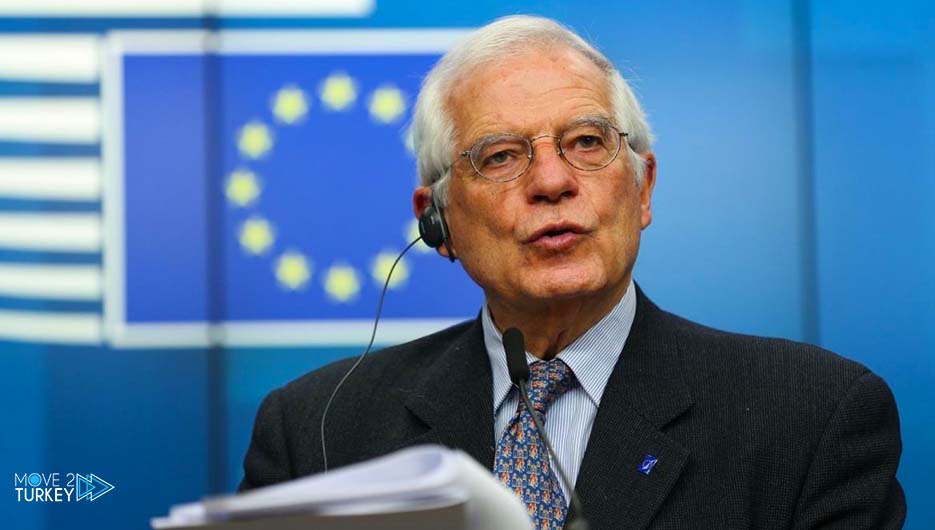 The European Union's High Representative for Foreign Affairs and Security Policy, Josep Borrell, said on Wednesday that he was horrified by the large number of casualties resulting from the Israeli bombing that targeted the Jabalia refugee camp in the northern Gaza Strip.
This came in a series of tweets on his official account on the "X" platform.
"Based on the clear position of the European Union Council that Israel has the right to defend itself in line with international humanitarian law and to ensure the protection of all civilians, I am horrified by the large number of casualties following the Israeli bombing of the Jabalia refugee camp," Borrell wrote.
Echoing the statements of UN Secretary-General António Guterres, the European official said, "The right to self-defense must always be balanced with the obligation to avoid harming civilians to the greatest extent possible."
He stressed that "the European Union has been calling since last week for the establishment of humanitarian corridors and a temporary ceasefire with the aim of meeting humanitarian needs, and with each passing day and the situation getting worse, this matter has become more urgent than ever before."
Borrell concluded by saying that "the safety and protection of civilians is not only a moral duty, but also a legal obligation."
Earlier Wednesday, dozens of Palestinians were killed and others were injured in a new Israeli bombing of the Jabalia camp.
The official Palestinian News Agency (Wafa) quoted its correspondent as saying, "The initial toll of (Israel) targeting a residential square in the Al-Faluga area in Jabalia Camp with several missiles is estimated at dozens, most of them children and women," without providing further details.
On Tuesday evening, the Palestinian Ministry of Interior in Gaza announced that an Israeli bombing had caused "400 casualties, including martyrs and wounded, and destroyed an entire residential neighborhood in the Jabalia camp."
This comes with the intensification of a ground maneuver undertaken by Israeli forces after its incursion into several areas in the Gaza Strip.
For 26 days, the Israeli army has been waging a war on the Gaza Strip, resulting in the death and injury of thousands of Palestinians, most of them civilians, and causing a catastrophic humanitarian situation, according to warnings issued by international institutions.