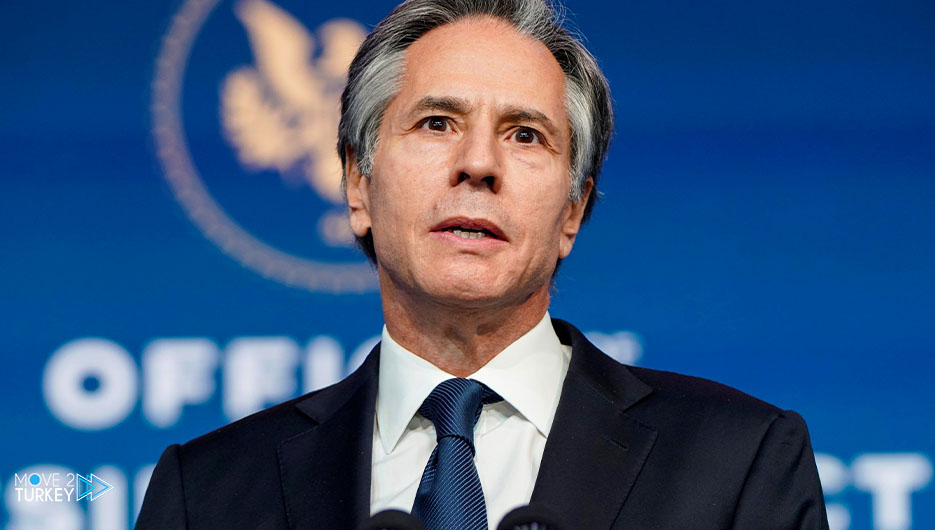 On Saturday, US Secretary of State Anthony Blinken condemned the recent Houthi attacks on civilian facilities in Saudi Arabia.
This came in a tweet Blinken posted on Twitter hours before the start of a Middle East tour that includes Israel, Palestine, Morocco and Algeria, and will last for 5 days.
"We strongly condemn the recent terrorist attacks by the Houthis on the Kingdom of Saudi Arabia," the US Secretary of State wrote.
Including the attacks on Aramco's civilian infrastructure on Friday.
"Before the holy month of Ramadan, the Houthis continue their destructive behavior, while Yemenis need support to achieve a cessation of hostilities and access to relief," he added.
4 main files dominate the visit of US Secretary of State Anthony Blinken to Israel:
The international agreement with Iran, the various repercussions of the Russian-Ukrainian crisis and Palestinian-Israeli relations, in addition to the bilateral relations between the two countries.
On Friday, the Arab coalition in Yemen announced that Saudi Arabia had been subjected to 16 "hostile attacks", pointing out that it was exercising "restraint" to ensure the success of the UN-led consultations aimed at ending the crisis in the country.
The Houthis used to launch ballistic missiles, drones and projectiles at Saudi areas in exchange for repeated announcements by the Arab coalition to thwart these attacks, while some of them left civilian casualties.
Yemen has witnessed more than 7 years of continuous war between forces loyal to the government backed by an Arab military coalition led by the neighboring Saudi Arabia.
And the Iranian-backed Houthis, who have controlled several governorates, including the capital, Sanaa, since September 2014.