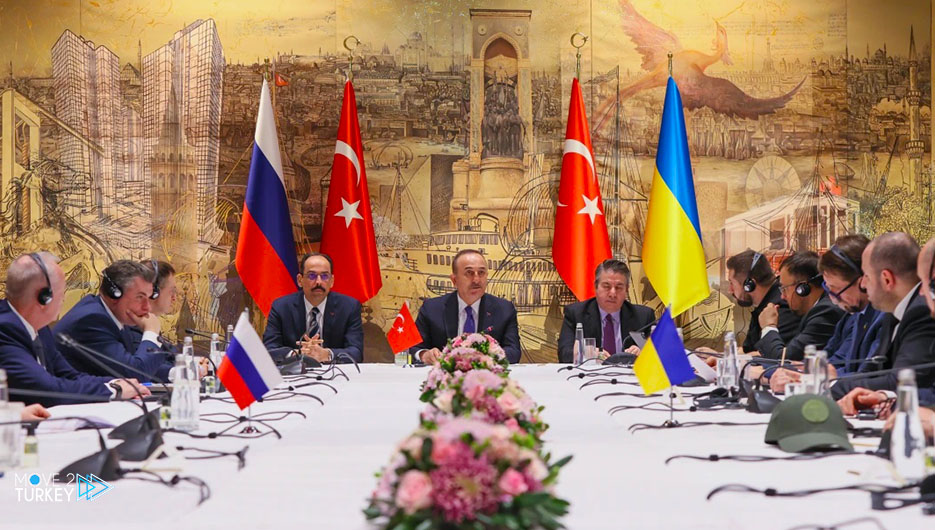 On Friday, US Secretary of State Anthony Blinken expressed his appreciation for the efforts of Turkey and the United Nations in signing the grain shipment agreement from Ukrainian ports.
This came in a statement issued by Blinken on the occasion of the signing of the "Document on the Initiative for the Safe Shipping of Grain and Foodstuffs from Ukrainian Ports".
He was between Turkey, Ukraine, Russia and the United Nations under the auspices of President Recep Tayyip Erdogan in Istanbul on Friday.
He noted that the United Nations, Turkey, Ukraine and Russia had pledged to abide by the plan to continue Ukraine's exports through the Black Sea.
And the delivery of millions of tons of Ukrainian grain to all parts of the world.
"The United States welcomes this agreement and commends United Nations Secretary-General (Antonio) Guterres and Turkish President (Recep Tayyip) Erdogan," Blinken said.
for their determined diplomatic efforts to mediate these negotiations.
He called on the international community to hold Russia responsible for implementing the agreement and ending its blockade of Ukraine's ports.
Blinken's statement coincides with a similar statement by National Security spokesman John Kirby.
During which he thanked President Erdoğan and the UN Secretary-General for their "continued diplomatic efforts to reach this agreement."
On Friday, the city of Istanbul witnessed the signing of the "Document on the Safe Shipping Initiative for Grain and Foodstuffs from Ukrainian Ports" under the auspices of Turkish President Recep Tayyip Erdogan.
The document was signed by Turkey's Defense Ministers Hulusi Akar and Russia's Sergei Shoigu, and Ukraine's Infrastructure Minister Alexander Kobrakov.
The agreement guarantees securing exports of grain stuck in the Ukrainian ports on the Black Sea (Eastern Europe) to the world.
Many countries in the world are suffering from a grain crisis as a result of the inability of cargo ships to leave Ukrainian ports due to the war that broke out since February 24.