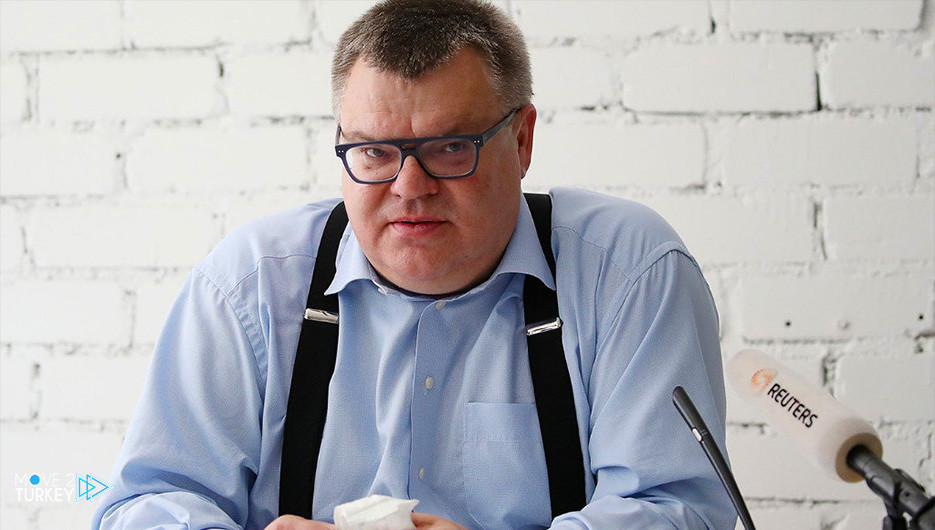 A Belarus court on Tuesday sentenced former opposition presidential candidate Victor Papariko to 14 years in prison on "corruption" charges.
Paparico's defense team said before the verdict was issued that the charges against their client were "fabricated to thwart his political ambitions," according to US News.
According to the website, the prosecution demanded that Paparico be sentenced to 15 years for his alleged "crimes".
The authorities arrested Babariko, the former president of Belgaz Prombank, in June 2020.
While he was trying to register as a candidate to run in the presidential elections against President Alexander Lukashenko.
The Belarusian authorities suppressed the anti-government protests that erupted in the aftermath of the elections, which led to a wave of Western sanctions against Minsk.
On June 24, the European Union imposed sanctions on economic sectors in Belarus in response to what it described as "the escalation of massive violations of human rights."
The European Union has been gradually tightening its sanctions since Lukashenko won a sixth term in August 2020.
Regarding elections, the union described it as "rigged", while Lukashenko, who has been in power since 1994, denies the charges of fraud.
Belarus' international isolation has deepened since May 23, when its flight controllers informed the Ryanair crew of an alleged bomb threat.
And then forced to land in Minsk, and the arrest of opposition journalist Raman Protacevic, who was on board.