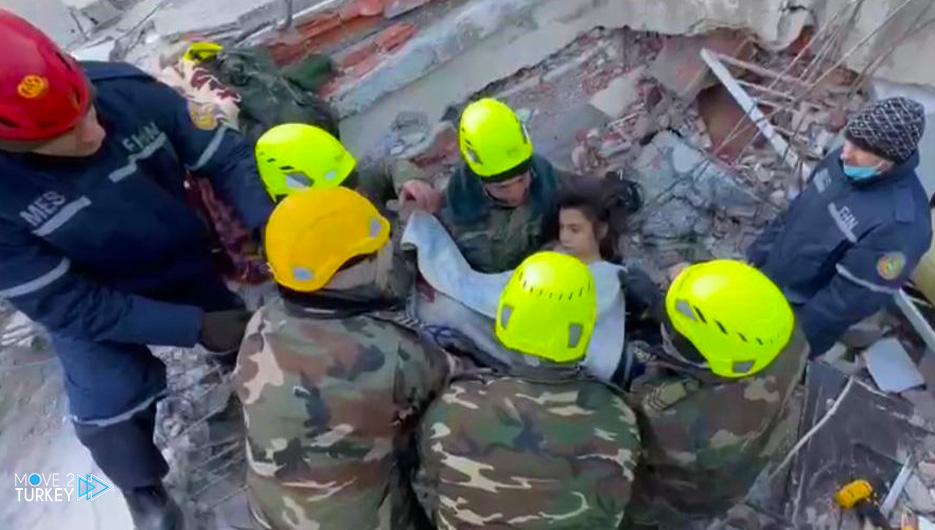 Azerbaijani search and rescue teams have rescued 37 people, including 8 children, who were trapped under the rubble of buildings in Kahramanmaraş, the epicenter of the earthquake in southern Turkey.
The Azerbaijani Ministry of Emergency Situations stated in a statement Thursday that its teams are continuing the search and rescue operation in Kahramanmaraş.
The statement indicated that 37 people, including 8 children, were rescued and 145 bodies were recovered.
Azerbaijan sent 725 personnel to Turkey to participate in search and rescue work after the devastating earthquake.
At dawn on Monday, a 7.7-magnitude earthquake hit southern Turkey and northern Syria, followed by another hours later with a magnitude of 7.6 and hundreds of violent aftershocks, which left huge losses of lives and property in both countries.
On Tuesday, Turkish President Recep Tayyip Erdogan declared a state of emergency for a period of 3 months in 10 states affected by the earthquake, namely Adana, Adi Yaman, Diyarbakir, Gaziantep, Hatay, Kahramanmaraş, Kilis, Malatya, Osmaniye and Sanliurfa.