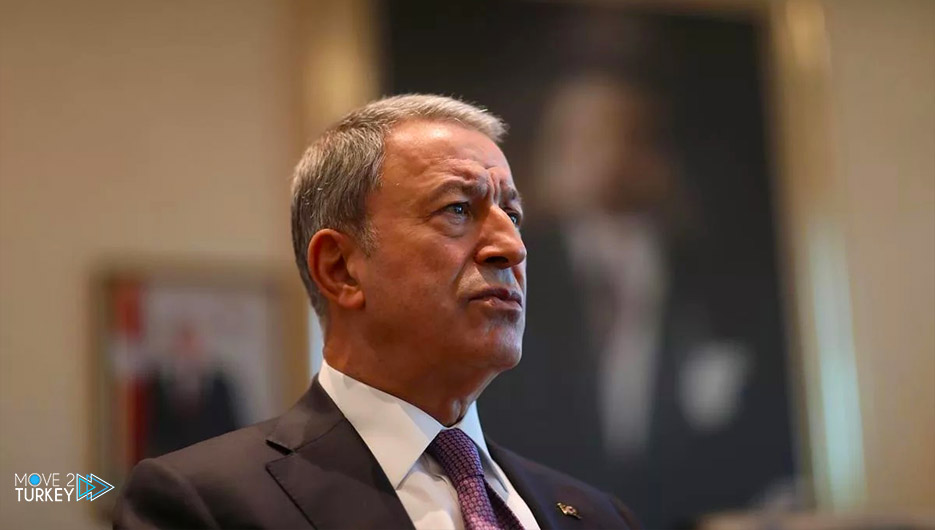 On Friday, Turkish Defense Minister Hulusi Akar denounced the aggressive rhetoric and actions of Greece towards his country, stressing that they are futile attempts to achieve superiority over Turkey.
This came in a speech during Akar's participation in the opening ceremony of the new academic world at the Naval Academy of the Turkish National Defense University in Istanbul.
In addition to the Chief of General Staff Yasar Guler, the commanders of the ground forces Musa Afsar, the Navy Adnan Ozbal, and the Air Force Hasan Kucuk Akyuz.
"Some politicians in Greece are escalating tension with their aggressive actions and rhetoric (towards Turkey) instead of finding a logical and rational solution to the problems with the aim of disrupting bilateral relations," Akar said.
"They (Greek politicians) should know that these are useless attempts and that they cannot achieve superiority over Turkey with such practices and rhetoric," he added.
The Turkish minister stressed that the statements of senior politicians in Greece are illogical and do not comply with international law and good neighborly relations.
"Is it not provocative for Greece to conduct military exercises on the island of Kyun (about 7.5 km from the coast of Turkey in the Aegean Sea)?" he asked.
He added that "the whole world, especially the European Union countries, should see that the party that increases tension in the region through these provocations is Greece."
Akar stressed that Turkey is taking all precautions and measures against these provocations and is patiently following developments in the region closely, and the Turkish armed forces will respond in the appropriate time and place.
It is noteworthy that Greece conducted a military exercise on Thursday on the island of "Koyun", which is adjacent to the coast of the Turkish state of Izmir in the west of the country.