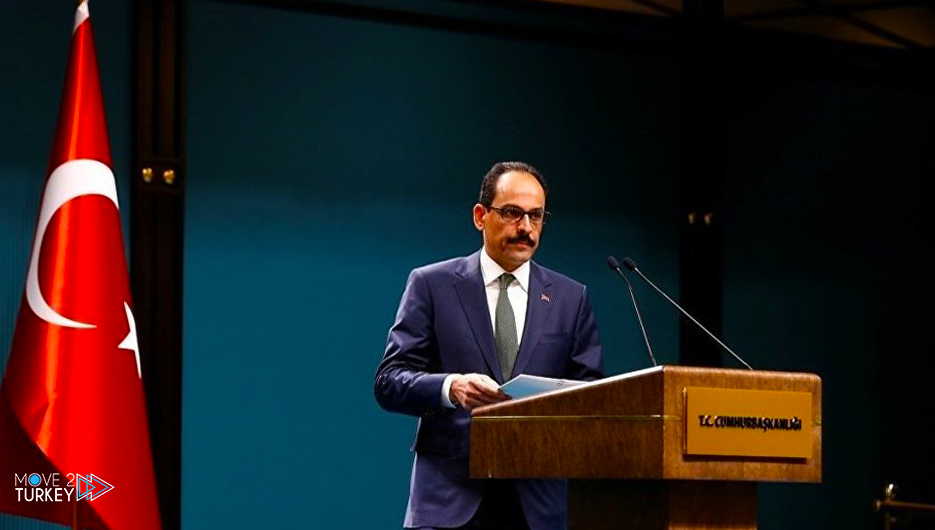 Turkish presidential spokesman Ibrahim Kalin called on the international community to take positive steps to build on the Istanbul Agreement on the shipment of grain from Ukrainian ports.
During his participation in a program on "CNN International" television on Monday evening, Kalin urged the parties to the agreement to comply with the terms signed.
He pointed out that the aforementioned agreement also stipulates that none of the parties will carry out a military attack (targeting ports or ships) and not impede the export of grain from Ukraine and Russia.
Commenting on the attack on the Ukrainian port of Odessa two days ago, the presidential spokesman stressed the need to avoid such practices.
"We are closely following relevant developments and will discuss this issue (Odessa attack) with Russia," he added.
And he added, "I call on the international community not to be satisfied with congratulating the agreement concluded in Istanbul, but (I invite them) to take positive steps that would build on the agreement itself."
Kalin stressed the need not to be satisfied with the implementation of the grain shipment agreement only, and stressed the need to make all possible efforts to stop the conflict in Ukraine.
On July 22, under the auspices of President Recep Tayyip Erdogan, the signing ceremony of the "Document on the Initiative for the Safe Shipping of Grain and Foodstuffs from Ukrainian Ports" was held in Istanbul between Turkey, Russia, Ukraine and the United Nations.
The agreement guarantees securing exports of grain stuck in the Ukrainian ports on the Black Sea (Eastern Europe) to the world.
Many countries in the world suffer from a grain crisis as a result of the inability of cargo ships to leave Ukrainian ports due to the war that broke out since February 24 between Moscow and Kiev.