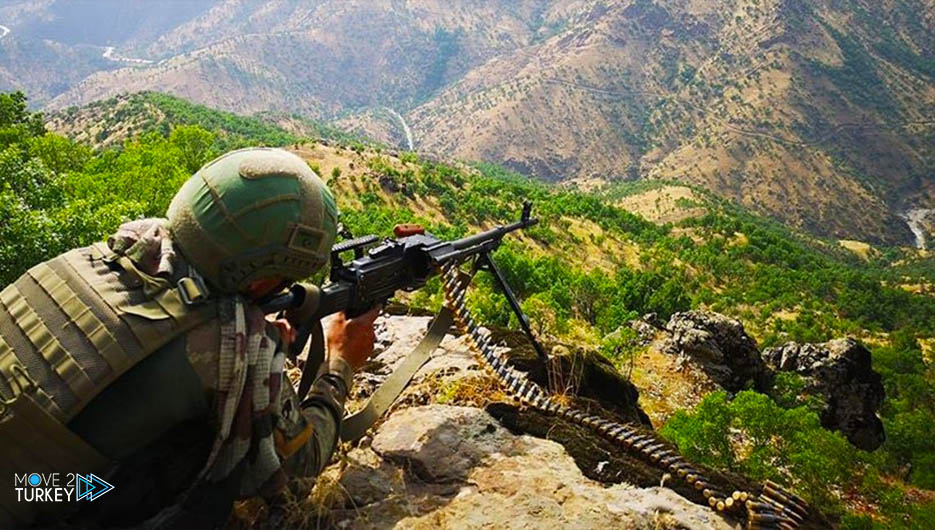 On Wednesday, the Turkish Ministry of Defense announced the neutralization of 4 PKK terrorists in northern Iraq.
"The heroic Turkish soldiers' struggle against terrorists in northern Iraq continues with great determination," the ministry said in a tweet via Twitter.
It added that the Turkish army was able to neutralize 4 terrorists from the organization in the "Makhlab Baraq" area.
On April 23, 2021, Turkey launched operations "Claw of Lightning" and "Claw of Thunderbolt" simultaneously against PKK terrorists in the areas of "Matina" and "Afshin-Basian", in northern Iraq.