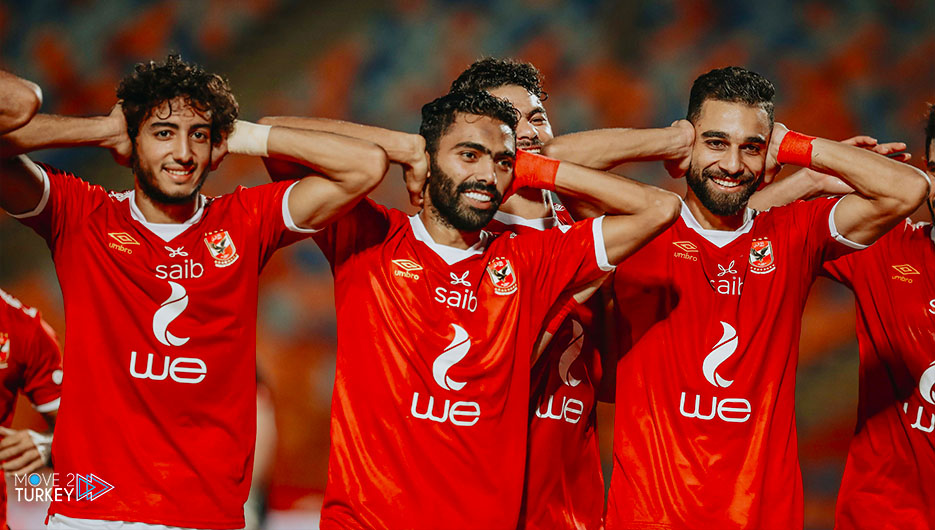 Al-Ahly of Egypt put forward in the final of the African Champions League after defeating its Tunisian club, Esperance Sportive, with a goal free of charge, on Saturday, in the first leg of the semi-final round of the continental competition.
The defending champion scored his only goal in the 67th minute after a superb pass from Malian Aliou Diang.
Which put his colleague, Mohamed Sharif, in a position alone with the goal, so that the latter hit the offside trap and put the ball into the net.
The "Hammadi Al-Aqrabi" stadium in Rades, Tunisia, witnessed riots before the start of the match.
And this is after security men tried to prevent fans without a certificate of testing for the Coronavirus from entering the stands.
A large number of fans flocked to the stadium, exceeding the number allowed by the African Union, which is limited to 5,000 fans.
What prompted the security men to use tear gas to control the situation.
These events delayed the start of the match by more than an hour after the refereeing team decided to postpone it until the situation stabilizes and the fans are controlled.
The two teams meet next week at Cairo International Stadium for the return match, where Esperance must perform a great performance and come out with a winning result to avoid exclusion.
While Al-Ahly has more options, it is considered the most likely to reach the final round.