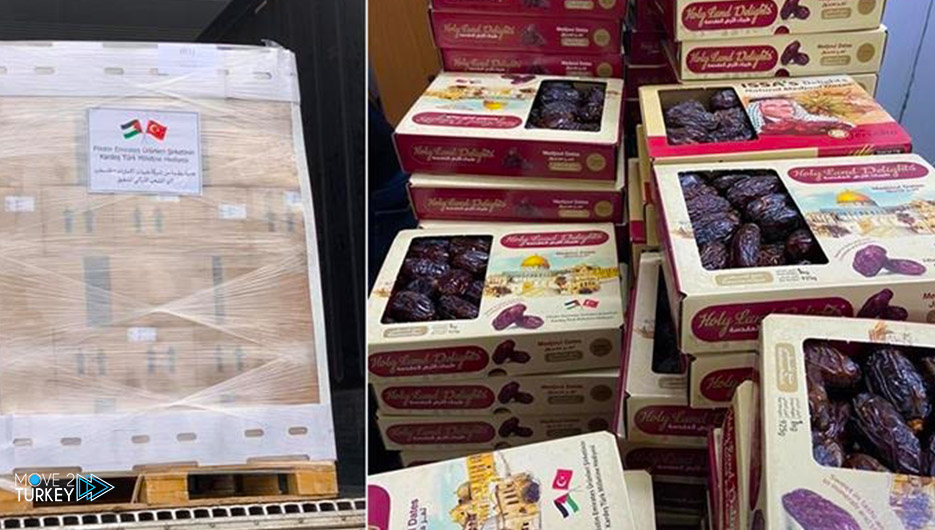 A Palestinian businessman sent 15 tons of dates to help those affected by the earthquake that hit the Turkish state of Kahramanmaraş and affected 11 other states.
Mahdi Adass, the owner of the company producing Palestinian dates, said that he had sent 15 tons and 600 kilograms of dates to be delivered to the affected people in the earthquake areas in Turkey, expecting them to reach the port of Mersin on Thursday.
He added, "The Palestinians love Turkey very much. We try to do our best, even if it is small."
Adass continued, "The conditions here (in Palestine) are also difficult, but we could not stand idly by and watch (the disaster in Turkey)."
He stated that he had done this work in coordination with the Palestinian ambassador to Ankara, Faed Mustafa, and added, "We hope to send more."
The Palestinian donor explained that dates are an important food item in times of wars and disasters throughout history, as they do not need cooking.
And he added, "I thought that the dates would be the most useful thing to send to the earthquake zone, as they give strength to the search and rescue teams working day and night."