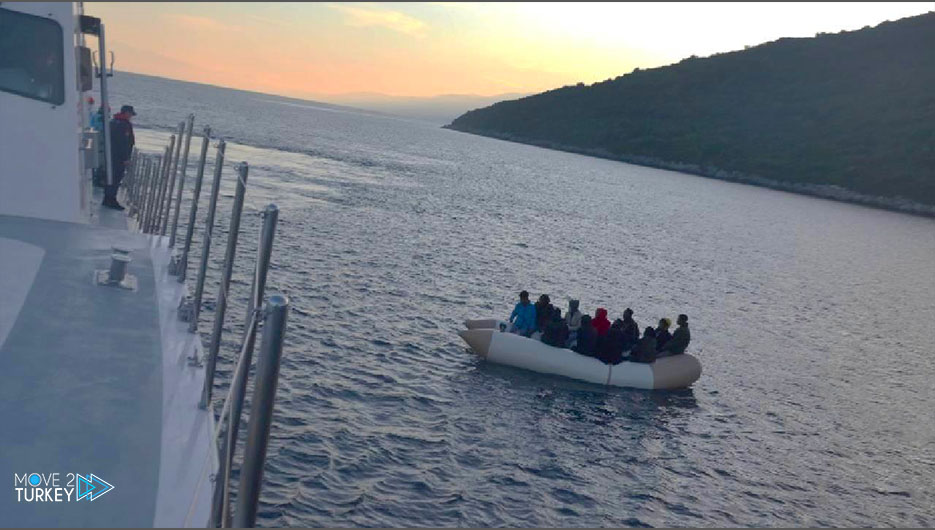 The Turkish Coast Guard Command announced the death of a migrant and the rescue of 9 others, after a sailing boat on board ran aground off the coast of Aydin state, western Turkey.
The leadership said in a statement on Friday that it had received a report that a sailing boat had gone astray off the Didim district of Aydin (on the Aegean Sea).
It pointed out that its teams moved to the scene of the accident, rescued 9 irregular migrants, and recovered the body of another.
It stated that the migrants were transferred to the Immigration Department in Aydin State.