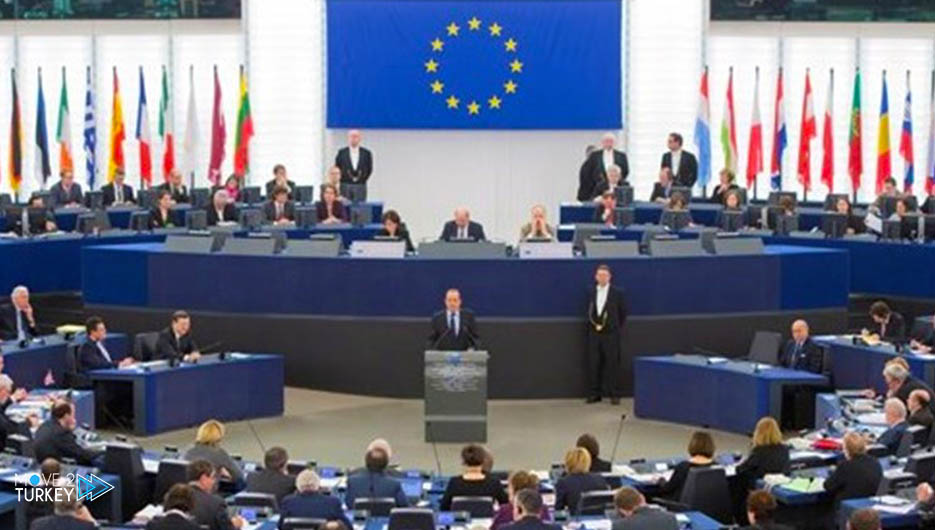 The European Union announced on Friday that a delegation that includes members of the European Parliament will visit Palestine and the Israeli occupation authorities next week.
The union said in a statement that members of the European Parliament from the Progressive Alliance of Socialists and Democrats group will meet with prominent politicians in Jerusalem and Ramallah, as well as representatives of civil society from Israel and Palestine.
He indicated that Yeratex Garcia, the leader of the Socialists and Democrats in the European Parliament, will head the delegation, which begins its visit on June 12, and until the 16th of the same month.
On the delegation's agenda is a meeting with Palestinian Prime Minister Muhammad Shtayyeh and other representatives of the Palestinian Authority.
The delegation will also meet with the brother of Palestinian journalist Shireen Abu Aqleh, a correspondent for the Qatari Al-Jazeera channel, who was shot dead by the Israeli army in the northern West Bank on May 11.
The members of the European Parliament will also visit the Masafer Yatta area, south of Hebron, where thousands of Palestinians live in danger of being displaced from their lands.
The European delegation is holding meetings with members of the Israeli government and "progressive" Israeli leaders, including Merav Michaeli, head of the Labor Party and Nitzan Horowitz, head of Meretz.
"I am deeply concerned about the constantly deteriorating situation on the ground in the West Bank and Gaza Strip," Member of Parliament Iratxi Garcia Perez said in the statement.
She added that "the European Union bears the responsibility to protect the option of a two-state solution (Palestinian and Israeli), which is the only solution that can achieve lasting peace in the region."
Palestinian-Israeli peace negotiations have been suspended since April 2014, for several reasons, including Israel's refusal to stop settlements and release former detainees.