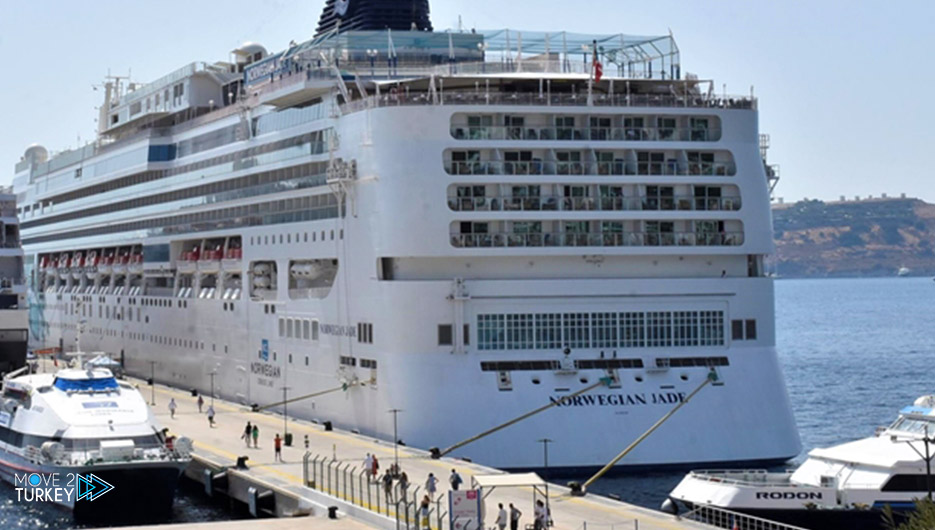 The giant cruise ship "Norwegian Jade" docked Sunday in the port of Bodrum district of Mugla state, southwest Turkey.
The ship, which is 294 meters long, is flying the Bahamian flag and carries 1,214 tourists.
He pointed out that the ship also has a crew of 1,029, and this is the first time it has come to Bodrum port for passengers.
After completing their procedures, the ship's passengers toured the archaeological and tourist sites, most of them from the United States, Britain and Spain.